Hello, My Bro~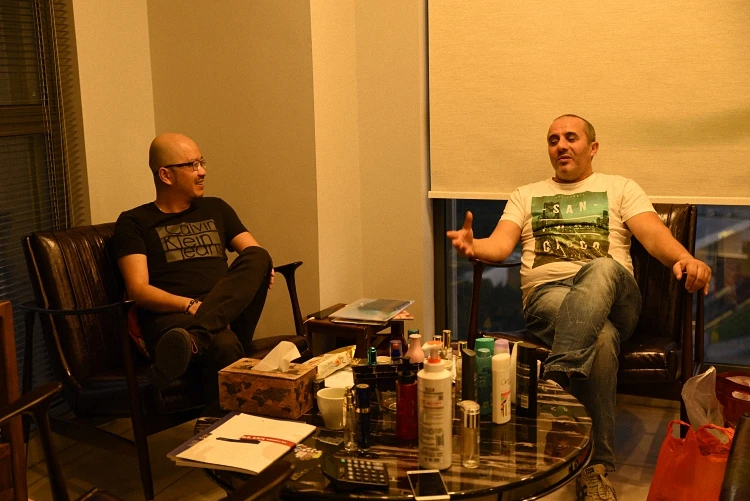 It has been 7 years since Bachia placed his first order with Gidea, he had witnessed the growth of us. The
relation between Bachia and Allen is not only seller and buyer, but more like family members, they are in
an honest partnership.
During the two days, Bachia shared many folk customs with us. As an Algerian, Bachia has lived in
Guangzhou,China for more than 10 years. He knows the market in Guangzhou very well, so in the next
Monday, Allen flew there with two colleagues, Bachia showed them many interesting things, Hope we
will have a better cooperation!!
Family Outing
"Light mists and heavy clouds,
melancholy the long dreary day.
In the golden censer
the burning incense is dying away.
It is again time
for the lovely Double-Ninth Festival."
(The Double Ninth Festival, observed on the ninth day of the ninth month in the Chinese calendar,
is a traditional Chinese holiday, it is customary to climb a high mountain, drink chrysanthemum liquor,
and wear the zhuyu plant.)
And it is also the day before Halloween, undoubtedly, our activity covered these two themes. We set off
on the afternoon of October 29, our destination was Xinchang, Shaoxing, a small village with
glamorous scenery. We settled in a quaint house, and the owner treated us warmly, we had a BBQ,
and in the night we played many interesting games related to Halloween. On the second morning,
we left for the 19 peaks, a well-known scenic spot in Xinchang. It took us about three hours to get the end.
This trip has impressed us a lot, it would be a memorable moment carved in our mind!
A hug a day keeps ghost away.